Partner with us
...we can think of many of reasons why you should. Best of all, it's really easy to get our amazing coffee in your cafe. But here's a few other reasons: 
Here's why:
Quality and Consistency

We're really in to what we do. We're also a little bit obsessed with pushing ourselves to grow and evolve as roasters and makers of coffee.

We're on a constant pursuit of quality in the cup. Our frequent weekly quality cuppings, refinements to our roast profiles, and watertight adherance to delivering consistent roasts are all part of the thing that gets us up in the morning. Having our own busy cafe serving our house blends and singles is the final step in making sure the coffee you use in your cafe can be dialled in to recipe with ease and confidence.

Thankfully, people dig it. You will too!
Ethical through and through

We believe in sourcing the worlds finest, estate grown coffee and working with our wholesale customers to bring them a coffee experience that is customised to their specific needs.

Through our experience travelling and sourcing specialty coffee, we work with estates that are ethical and sustainable in their practices. Ensuring each step of the production of coffee is to the highest levels of quality.
Training

We have a full suite of training sessions to best support our wholesale parters in the most accessible and no-nonsense format we are able to deliver.

Our trainers are of some of the highest level of experience in barista training that you could hope for, having an extensive backgorund in learning development, course design and a mad level of knowledge and barista skill.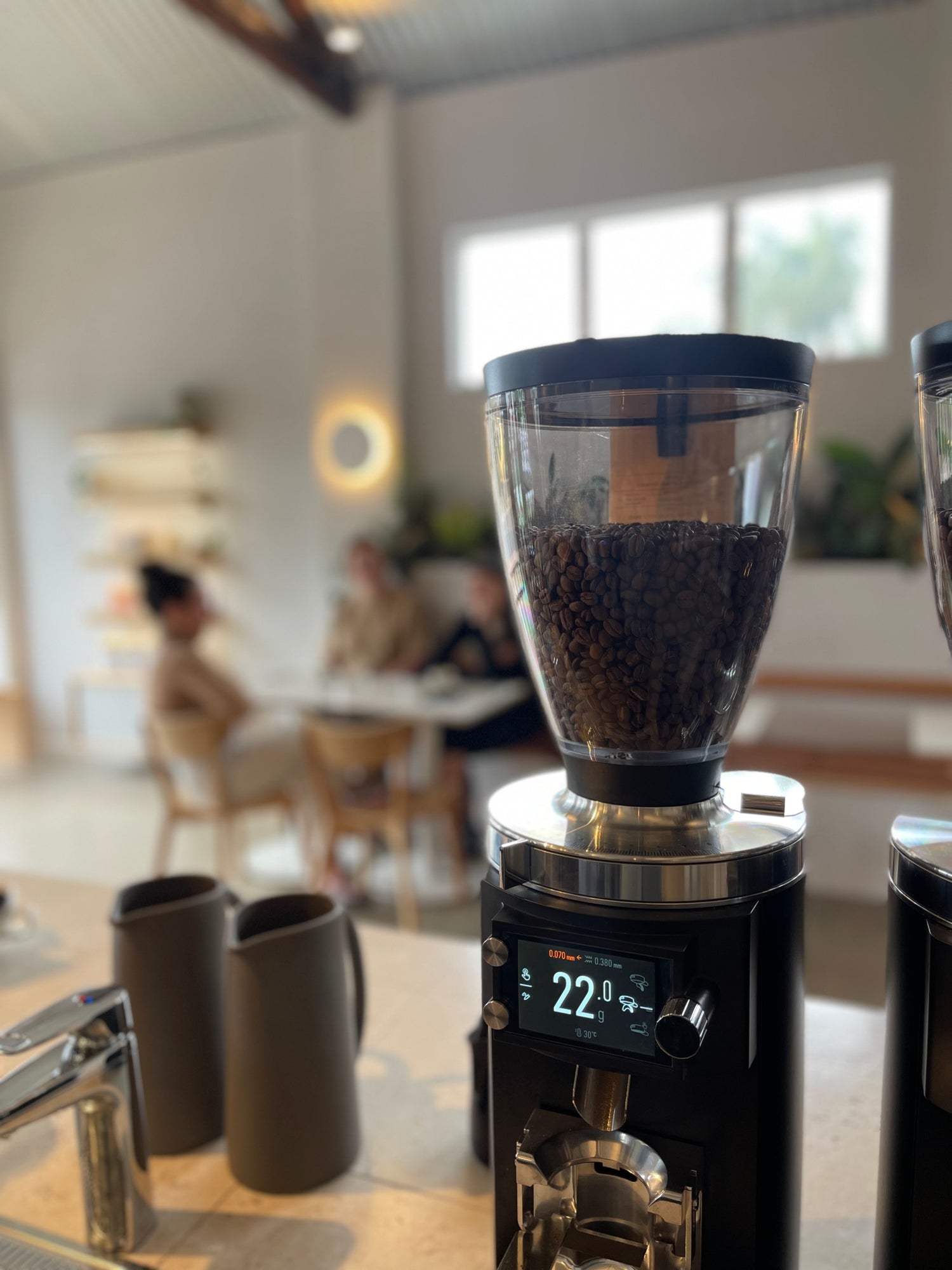 We'd love to hear from you
We're always keen to build our family of wholesale partners; drop us a line below and we'll get back to you in no time.
Contact us